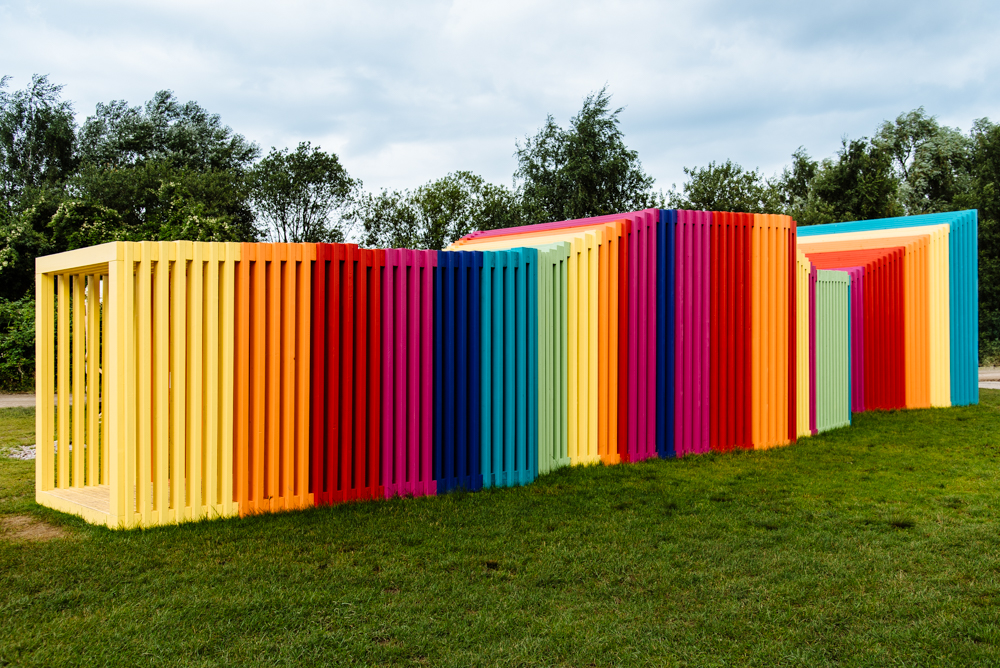 MS ARTVILLE 2018
A new district for Hamburg
The MS ARTVILLE grounds as Hamburg's 105th district and urban space for art and discourse – this is the ambitious thematic goal for the MS ARTVILLE 2018.
Alongside the other 104 regular districts, Hamburg is gaining a new meta-district. The 105th district allows us to informally discuss "where our society is headed" through art.
The initial idea for a new music and art festival for Hamburg in 2007 evolved into much more than "just another festival". Artists, visitors and organizational parties collectively transformed the grounds in the harbor of Hamburg into it's own, small (meta-)district: Hamburg's 105th district and urban space for art and discourse. Over the course of the past eleven years, the district was continuously developed and became more important – in Wilhelmsburg, in Hamburg and beyond the city. It is now time to further open and support this particular district. This also includes a stronger connection with the "mother district" Wilhelmsburg. In 2018 we will be laying the foundation to test new means of public spheres.
For over ten years, the MS ARTVILLE grounds have been an island for urban art while constituting a creative hub in the midst of the Hamburg harbour. The festival site has slowly transformed into a cultural biotope amidst water and the continuously growing areas of the harbour and logistics sector over the course of more than a decade. While being well integrated in the surrounding urban structures of the city, this cultural space is simultaneously detached from the city's constraints. Summer after summer MS ARTVILLE has been the spatial basis and fertile intellectual ground for intensive dialogues between international artists, their work and the visitors. During MS ARTVILLE 2018 we seek to look beyond the logical physical notion of the city and challenge its societal mechanisms and prevailing structures.
A new room for discourse
Without the imposed constraints prevalent in the surroundings of the city, this urban cultural interval offers vast space for art and discourse: An urban community subsists on civil togetherness relying on communication and such discourses. Art and culture have the capability to initiate and encourage whenever adequate parameters and enough space are available. For this reason, MS ARTVILLE 2018 will put special emphasis on a critical discourse between art and visitors. We strive to collectively discuss the future of art and urban community – during the festival and way beyond.